Back to List
My Musical Reflections...
January 31, 2021
A Russian Influence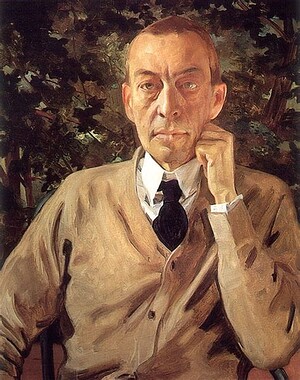 Because of the corona crisis, I have as of late had more time to expand my repertoire. By far the most substantial work I have learned is Rachmaninoff's Third Concerto, a masterpiece that has long been on my to-do list. Rachmaninoff's music in general has occupied a special place in my musical heart for quite a while; it speaks to me on a deeper level than most other composers' is able to. Similarly, I have for a long time enjoyed Russian literature, particularly the works of Dostoevsky. There appear to be noticeable comparable aspects between the major thematic elements of these two Russian mediums, facets that tie the two vastly different expressive forms together through their characteristic structures.
The first book by a Russian author I read was Dostoevsky's Crime and Punishment, and it was a transformational experience for me. It peered into the depths of the anguished human psyche and soared on the glistening wings of love, compassion, and selflessness. I understood the tumult of emotion the protagonist underwent; I was comforted by his innermost, wondering thoughts; I empathized with his never-ending conflict, for although I couldn't directly relate, he explored and elucidated vastly through concepts I had myself thoroughly examined before. Since then, I have read many other of Dostoevsky's works, including Notes from the Underground and Brothers Karamazov. In all of them, the contrastingly bleak and beautiful portrayal of the characters within them; the delving into characters' souls; the internal and external struggle and the way different characters responded accordingly, subsequently forcing both them and the reader to examine their humanity and most fundamental motivations; this traditionally unconventional, deeper subject matter is captivating to me, and as I began to appreciate and understand it more I began to notice its prevalence in Rachmaninoff's compositions as well. In every one that I have played, the dense melodic structure and frequent modulations closely mimic the convoluted mental states of many characters and the volatile interactions found within the books. And then, in pieces like Daisies, we find a complete breath of fresh air, a re-emergence of beauty in simple elegance that resets, if only shortly, the intense material surrounding it. These moments are present in much of both the Russian musical and traditional literature, and the duality represented in the calm and conflict reflect the delicate balance we all feel between these areas in some way or another in our lives.